Upcoming vacancy
Our Vicar has announced his intention to retire at Easter this year.
We are seeking a replacement and welcome inquiries from suitably qualified priests.
Descriptions of the parish and of the qualities we are looking for in the successful candidate are available on Saint Peter's Candidate Information pages of this website. Updates on the search process are available on our Search Status page.
Coming Events
Sunday, 21 February : Deadline for copy for the December edition of The Rock (there is no publication in January)
The Rock
The December edition is now available online.
Printed copies are available in Church while they last. You'll get it first online though. See below how to get a handy email when each new issue is available.
Our Printed Heritage page now includes all available issues up to December of 1964.
Vicar to retire
At Services on 6 December Father Hugh Bowron announced his intention to retire on Easter Day 2021. This will bring to an end nine years as Our Vicar and 41 in Anglican ministry.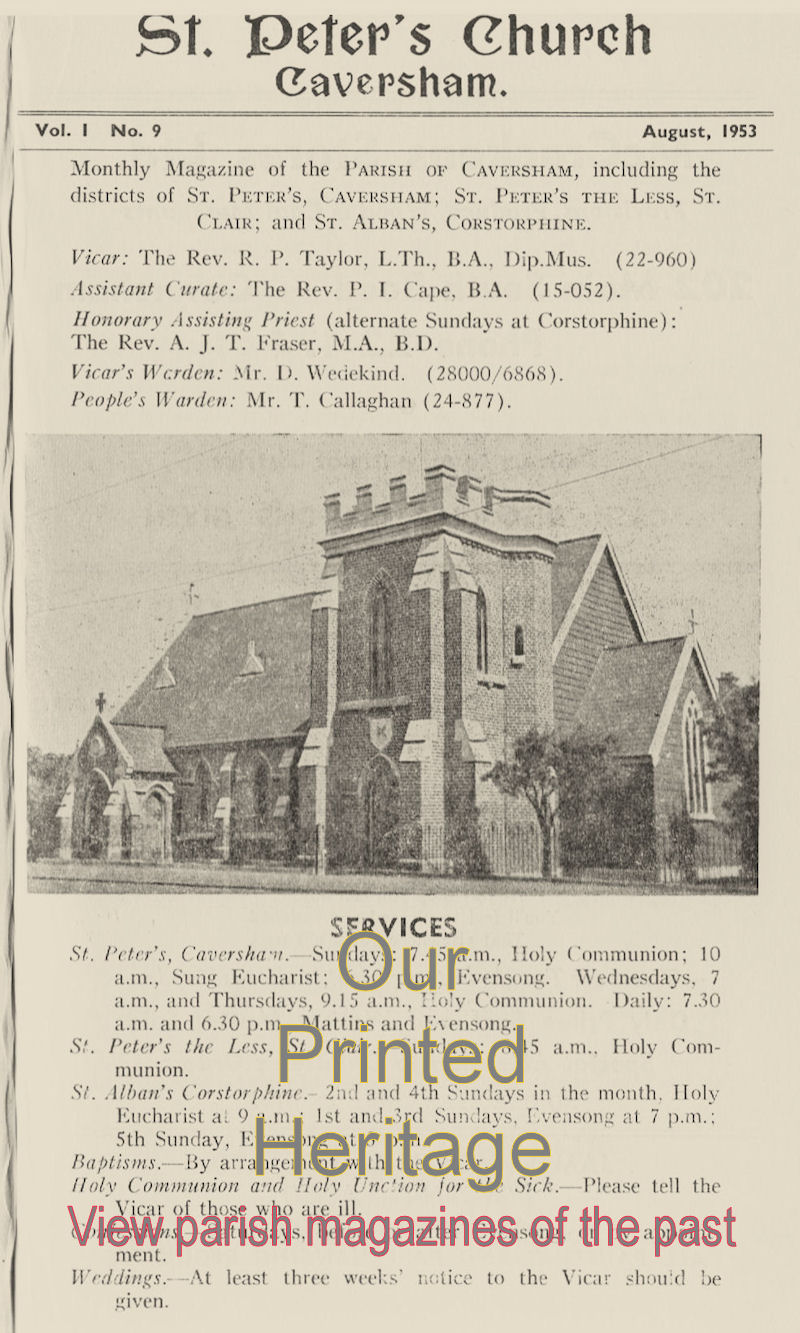 Our Printed Heritage
An additional issue of our early parish magazines is added to our online archive each month when The Rock is published..
All those from December 1952 (the earliest one) to this month in 1963 are now available.
Do It Online

Register for new sermon notifications

Register for email notification of Caversham Lectures news

Register for email notification when 'The Pebble' becomes available online each week

Register here to get an email each time 'The Rock' online edition is published

To update your details on the parish roll, email RollUpdate@stpeterscaversham.org.nz with your name/s, address, email address and telephone number

Log in to Parishioners' pages

Log in to Vestry Members' pages.
57 Baker Street, Caversham, Dunedin, New Zealand +64-3-455-3961 : or e-mail us