If you would like to support Saint Peter's but are not able to attend our services to make an offering, you can donate here.


Holy Week film showings
Alex McCowen's solo performance of Mark's Gospel will be screened in two parts during Holy Week.
Coming Events
Each Friday in Lent, 16 February – 23 March : Celebration of The Eucharist in the lounge at 5.30 pm followed by a fish and chip supper
Holy Week, 26 – 30 March : Monday, Tuesday and Wednesday the Eucharist will be celebrated at 7pm
Tuesday, 27 March : 2018 Film Series Alex McCowen's solo performance of Mark's Gospel: Part 1 follows the Eucharist
Wednesday, 28 March 2018 : 2018 Film Series Alex McCowen's solo performance of Mark's Gospel: Part 2 follows the Eucharist
Maundy Thursday, 29 March : 7pm Commemoration of the Institution of the Lord's Supper, Stripping of the Altar and Vigil
Good Friday, 30 March : 12noon Celebration of the Lord's Passion and Veneration of the Cross
Holy Saturday, 31 March : 8pm Easter Vigil, Service of Light and the First Mass of the Resurrection followed by a social gathering to celebrate Easter
Easter Day, 1 April : 8am Holy Communion (1662) : 10.30am Solemn Sung Eucharist and Procession : 5pm Evensong and Benediction
Wednesday, 4 April : Autumn Film Season : Farewell : Based on the remarkable true story of KGB Colonel Grigoriev
Wednesday, 11 April : Autumn Film Season : Shall We Dance? : A workaholic accountant in a mind numbingly boring job accidentally discovers ballroom dancing with remarkable consequences
Saturday 14 April : Parish bus trip to Owaka and the Catlins
Wednesday, 18 April : Autumn Film Season : The Illusionist : In 1900 Vienna stage magician Eisenheim has a show that many believe involves manipulating supernatural forces
Wednesday, 25 April : Autumn Film Season : The Other Son : Babies accidentally switched at birth in the midst of the current Israeli Palestinian confrontation puts two families in a tense and interesting situation
Wednesday, 25 April : Autumn Film Season : Monsieur Lazhar : An award winning film about a mysterious Algerian replacement teacher in a Montreal School
Sunday, 29 April 2018 : Parish AGM
Sunday, 10 June 2018 : Brian Kilkelly will be ordained a Deacon at the 10.30am Service
The Rock
The February edition is now available online. Printed copies are available in Church while they last, but you get it first and forever online! See below how to get a handy email when each new issue is available.
Our Printed Heritage page now includes all available issues up to February of 1962.
Autumn Film Season begins in April
Starting with Farewell and continuing for five weeks this is not to be missed. Find the Autumn Film Season details here.
Fond farewell
Long standing parishioners Lesley and Buster Sinclair are moving out of town. We said goodbye during the 10.30 Service on 31 December. You can watch here.
Busy November
Click on any image to view a video of the event.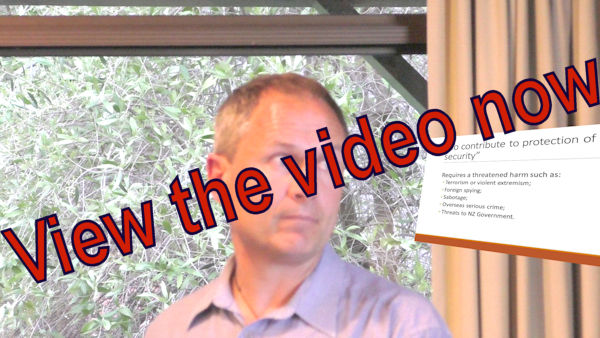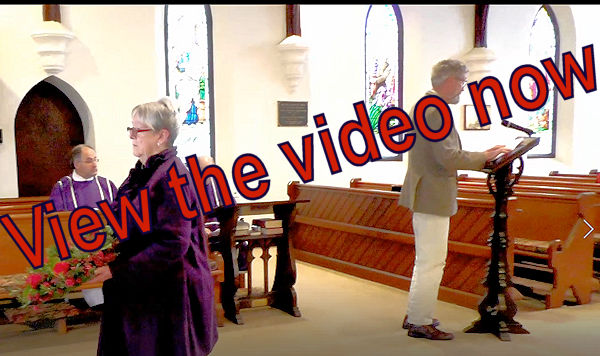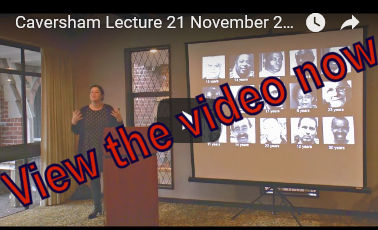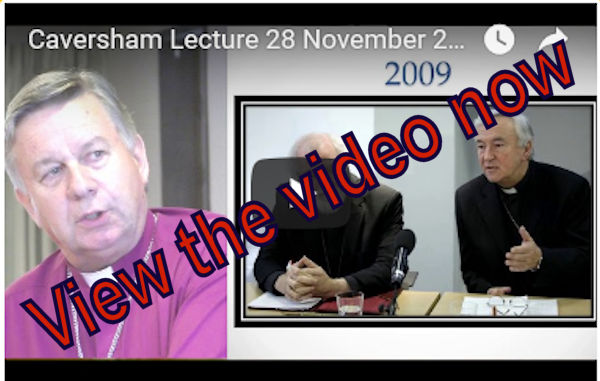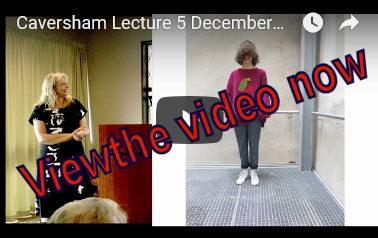 Popular Videos
Visit of our new Bishop
Our new Bishop was installed on 22 September. On the 23rd he led hist first Diocesan Synod (which was held at Saint Peter's) and on the 24th he preached and celebrated our 10.30am Service.
Watch the Service in high definition on our Services page, or listen to the Bishop's sermon from the pulpit.
Removing the Holy Cross memorial windows
On 16 December, 2016 four memorial windows were removed from Holy Cross and prepared for relocation at Saint Peter's.
Watch a short video of the windows' removal here.
Night Skies over the Third Reich
On Tuesday, 31 January, Saint Peter's hosted Archdeacon Neville Selwood. Over 45 people listened to him talk with Vicar Hugh Bowron about his experiences as a Lancaster navigator during World War 2.
You can see the archdeacons's recollections of his time in Bomber Command here in High Definition.
Choral Evensong
On 17 July, the Choir of St Paul's Cathedral visited Saint Peter's and sang Choral Evensong and Benediction, with Rachmaninov's Magnificat and Nunc Dimittis in the original Church Slavonic. Another wonderful special Service which you can see below.
We also have videos available of: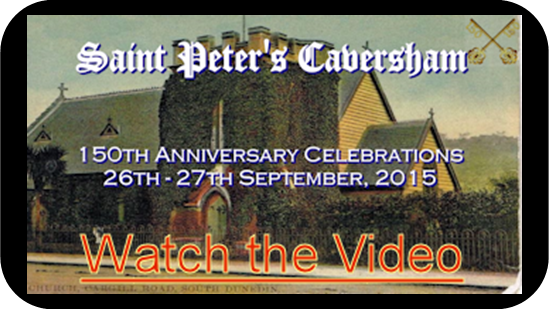 the Diocesan Synod Service
the 150th Anniversary Solemn Sung Eucharist
Bishop Victoria Matthews' sermon at the 150th Anniversary Service
A documentary of highlights from the 150th Anniversary weekend - including, in full, Our Vicar's talk on Colourful Past Vicars of Saint Peter's
Check the 'Services at Saint Peter's' page in the menu for video of the Services and sermon. The 150th Anniversary Highlights video is available here.
Recent Photographs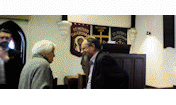 Sunday Serenade, June 2017
A concert of British art music raised over $700 for the woodhouse Memorial Window.
See the Sunday Serenade photo's now.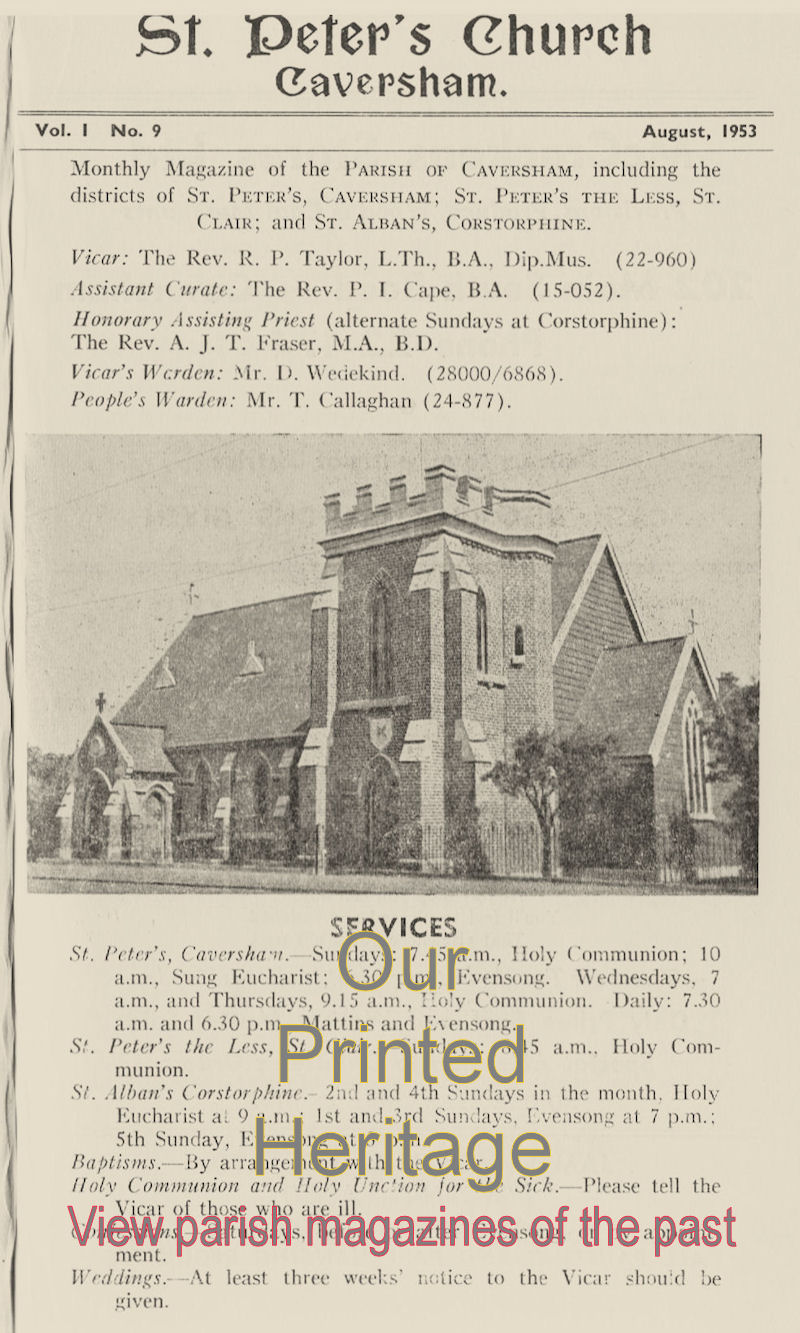 Our Printed Heritage
An additional issue of our early parish magazines is added to our online archive each month when The Rock is published..
All those from December 1952 (the earliest one) to this month in 1960 are now available.
Do It Online

Register for new sermon notifications

Register for email notification of Caversham Lectures news

Register for email notification when 'The Pebble' becomes available online each week

Register here to get an email each time 'The Rock' online edition is published

To update your details on the parish roll, email RollUpdate@stpeterscaversham.org.nz with your name/s, address, email address and telephone number

Log in to Parishioners' pages

Log in to Vestry Members' pages.
57 Baker Street, Caversham, Dunedin, New Zealand +64-3-455-3961 : or e-mail us