Photo. Gallery

A "Saturday Special" concert on the 2nd of June 2012 was our first major fund raiser for planned redecoration of the Parish Centre. And it was a great success.
Despite it being a holiday weekend with weather predictions encouraging them to stay by the fireside, over 100 people filled the church for one of the best concerts heard at Saint Peter's. The singing was of a very high standard and much appreciated by the audience. The organ playing - well ...! The world-famed cornet player was a sensation and it was no surprise that he has won so many international awards. Even better, he and his wife live happily in Dunedin.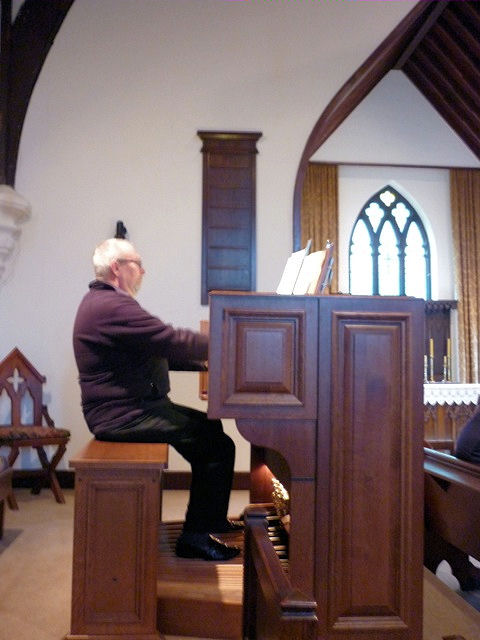 Our Director of Music, David Hoskins, dispatches a 'flashy' French toccata ...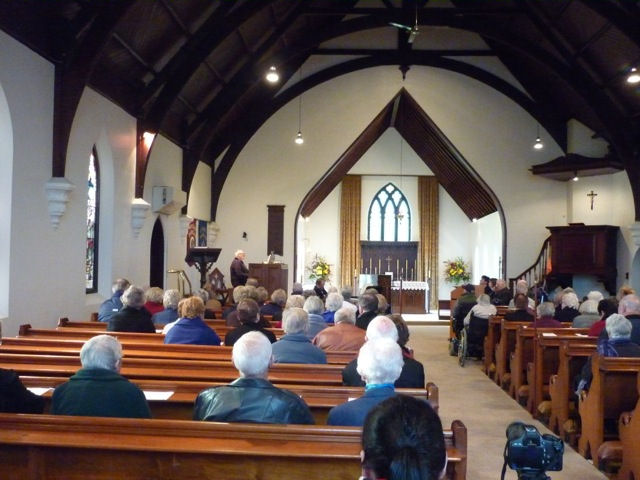 ... while the audience attends.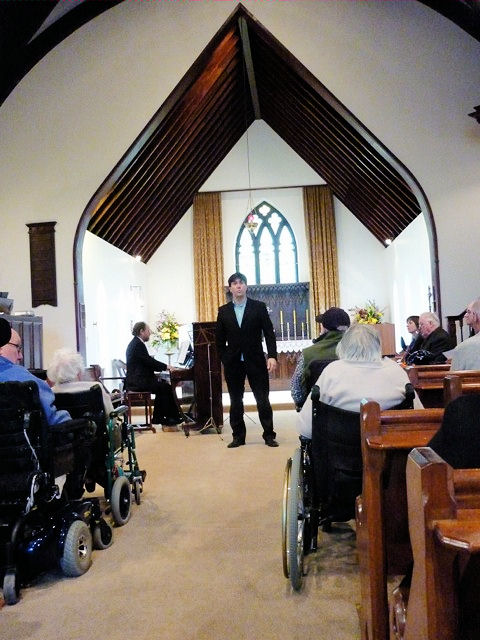 Baritone Justin Scott accompanied by pianist Mike Crowl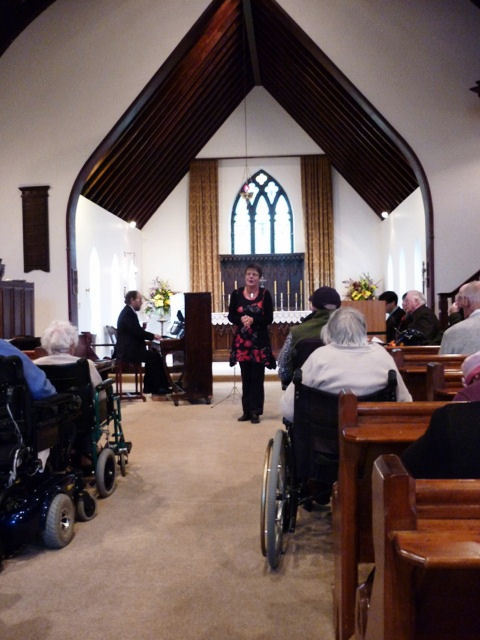 Mezzo-Soprano Kay Smith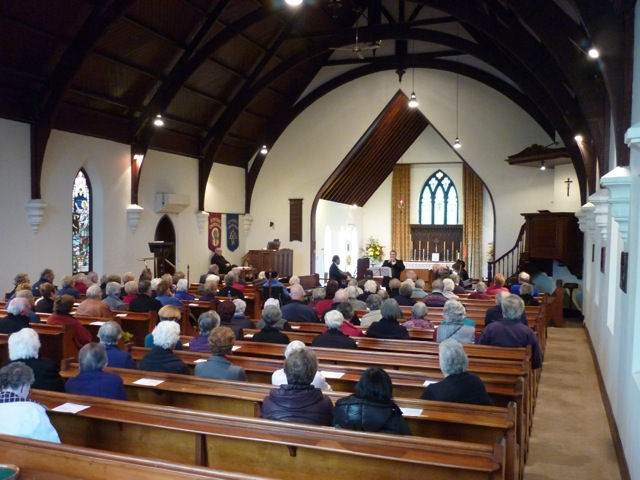 John Smith dazzles the audience ...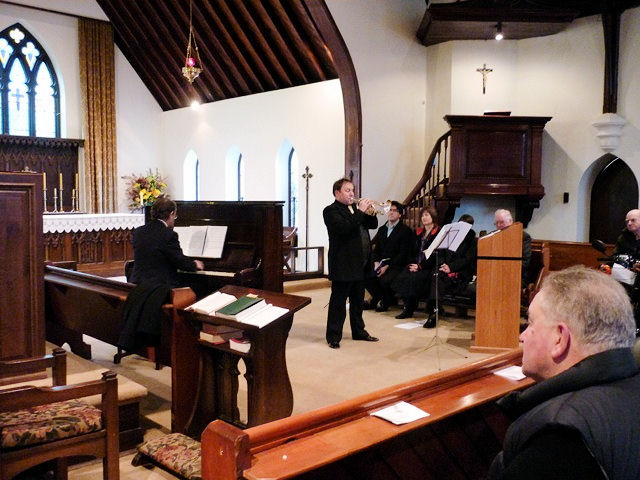 ... with world-class cornet playing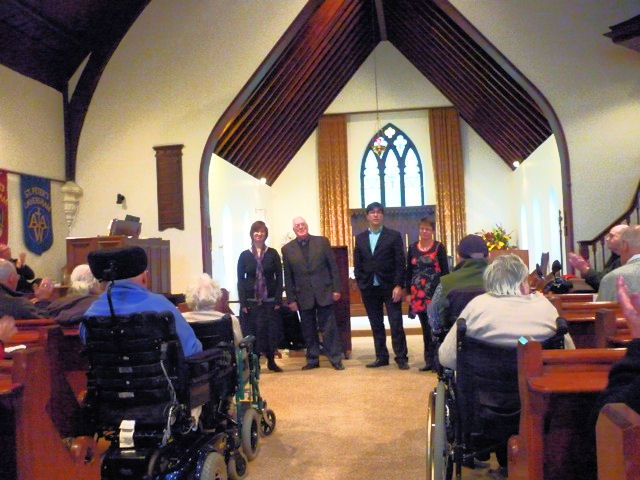 The ensemble takes a bow
Photo's: Dereck Gray
57 Baker Street, Caversham, Dunedin, New Zealand +64-3-455-3961 : or e-mail us