News Special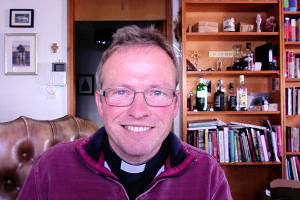 Father Steven Benford (pictured at left in a photo. from his current parish's website), currently Vicar of St Joseph the Worker in Northolt, London, has been elected the next Bishop of Dunedin.
Born in the United Kingdom, he married a New Zealander and has lived in New Zealand, practising as a GP in Oamaru and a hospital anaesthetist in Dunedin before returning to the UK where he was ordained and worked in parishes in both York and London.
See the announcement on the Dunedin Diocesan website.
Read the Otago Daily Times announcing the election of our new Bishop.
Visit our new Bishop's current parish website.
57 Baker Street, Caversham, Dunedin, New Zealand +64-3-455-3961 : or e-mail us