News Special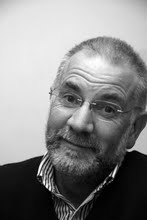 The Anglican Diocese of Dunedin has elected The Rev Dr Kelvin Wright as its new bishop.
Dr Wright, who is 57 and who has served as the Vicar of St John's Roslyn in Dunedin for the last 11 years, hadn't expected to become the new diocesan leader.
But the diocese turned to him - and he suspects his local credentials are part of the reason why.
The Diocese of Dunedin, he says, has had its challenges in the past, and there are more to come: like much of the mainstream church, it grapples with declining numbers and aging congregations.
On top of that, Dunedin also faces its own specific challenges: it's not sitting on a hefty pile of endowments, and it needs to support small congregations scattered over rural Otago and Southland.
"I think we've got to deal with these things on our own," says Kelvin Wright. "Someone coming in from outside with bright ideas didn't appeal, it seems: I think we know we've got take hard stock of ourselves, work out our faith, and find our own solutions."
Kelvin Wright was born in Timaru, and raised in Dunedin, Lower Hutt and Christchurch. While he was at university, he was converted to Christianity at a Pentecostal church.
"Had it not been for the Pentecostal church," he says, "I would not have become a Christian. But I couldn't stay there, because it was just too tight."
He trained as a secondary school teacher, and while he was teaching at Rongotai College in Wellington he sampled the Anglican Church, and he found something there that continues to draw him.
"The Anglican Church," he says, "offers a breadth and freedom to think and enquire that is very important to me."
In 1977 went to St John's Theological College in Auckland, and he was ordained to the Anglican priesthood in 1980. He served his curacy at St Mary's Merivale, in Christchurch, and has been vicar of parishes in Waihao Downs in South Canterbury, Hillcrest in Hamilton and Sumner/Redcliffs in Christchurch, before serving a five year stint as the ministry officer for the Diocese of Waikato.
During his earlier years as a vicar, he also pursued postgraduate study, and in 1988 he was awarded a D.Min from the San Francisco Theological Seminary.
In 1999, he came to Dunedin to take up his post at St John's Roslyn - and over the past decade he's forged close bonds with a parish which he describes as "the most spectacular community."
Those bonds, he says, have become all the stronger in the last two years.
He was diagnosed with prostate cancer in early 2008 and his prognosis "was not encouraging."
He's now had the all-clear from the doctors - and the paradox is that he sees these past two years "as the most wonderful period of my life."
"You get a diagnosis like I had, and everything gets put into perspective. The journey through cancer - which, at times, was scary, daunting and painful - has deepened me in a way that I would not have dreamed possible."
"My relationships - with my wife, my family, my friends and my parish, and all sorts of people beyond those circles - have been hugely strengthened, and I feel I've made spiritual progress that I would simply not have otherwise made. It's been very enriching."
Bishop-elect Wright says he is "intuitively, a liberal - in that I'm always open to change, and new ways of seeing things."
However, he says, he will be taking a "collegial line", and will be seeking to remain in unity with his fellow bishops.
Specifically, he says, he will observe the moratorium on the ordination of partnered gay and lesbian people that has been urged by the Archbishop of Canterbury, and by his fellow bishops in New Zealand.
"I do not have the luxury of indulging my own opinions on matters like this," he says. "I have to consider the mind of the whole church, and proceed in step with the whole church."
Kelvin Wright is also an accomplished writer and photographer, and runs a highly-regarded blogsite called Available Light - which carries his musings on subjects ranging from quantum physics to church fairs - and which, in some form, he intends to continue to publish.
Kelvin and Clemency Wright have three adult children, and he will be ordained as the ninth Bishop of Diocese of Dunedin at St Paul's Cathedral in Dunedin on February 27.
The present Bishop of Dunedin, the Rt Rev George Connor, will retire at the end of November.
57 Baker Street, Caversham, Dunedin, New Zealand +64-3-455-3961 : or e-mail us