The Pulpit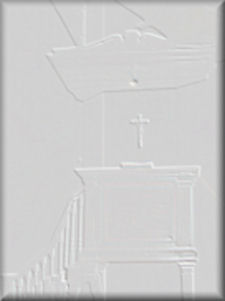 Latest postings:
Father Hugh Bowron
Closer than Kissing
Ordinary 2 : 14 January 2018

'I'd be prepared to bet that most clergy this Sunday will pass over the Corinthians reading in silence...' – but not Our Vicar, who considers Christchurch, Corinth, cohabitation and Church as he looks at the place and importance of marriage.
Father Hugh Bowron
Family paradoxes
Holy Family : 31 December 2017

On the Feast of the Holy Family, Our Vicar looks at Jesus' family and considers what family – both blood and Christian – mean to us.
Father Hugh Bowron
Honouring Advent
Advent 3 : 17 December 2017

Advent is not simply a preparation season for Christmas. It has its own place in our faith and deserves respect. As evidenced in this morning's Gospel.
Brian Kilkelly
Found in the wilderness
Advent 2 : 10 December 2017

A guest preacher considers the importance of the wilderness – physical or metaphorical – in our spiritual development.
Father Hugh Bowron
No Time is Slack Time
Advent 1 : 3 December 2017

What should we do about the current secular attack upon Christianity?
Older sermons
57 Baker Street, Caversham, Dunedin, New Zealand +64-3-455-3961 : or e-mail us