The Pulpit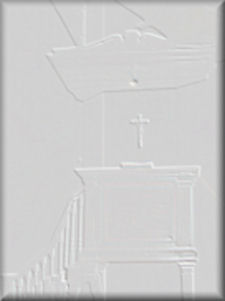 Latest postings:
Father Hugh Bowron
Miracle Working Powers
Baptism of The Lord : 12 January 2020

How do miracles fit in to our faith and life?
Father Brian Kilkelly
Family matters
Feast of the Holy Family : 29 December 2019

The Holy Family was hardly a "normal" family, yet its life holds lessons for our modern families.
Father Hugh Bowron
What's in a name?
Christmas Day : 25 December 2019

Naming a child 'is a significant act by parents" – most of all perhaps for the most important Child of all.
Father Hugh Bowron
Is it good news?
3rd Sunday in Advent : 15 December 2019

"Religious people have a responsibility to weigh up carefully the general content and tone of their off-duty conversations." – from John the Baptist to present day Vicars, emulating Christ's example is key.
Father Brian Kilkelly
Wild prophet
2nd Sunday in Advent : 8 December 2019

John the Baptist was a prophet for his times – but he has much to offer us too.
Reverend Kit Bunker
Being ready
1st Sunday in Advent : 1 December 2019

As Advent begins and signals a new beginning, it also signals a warning of the end.
Father Hugh Bowron
Hymn to Him
Feast of Christ the King : 24 November 2019

Today's reading from Colossians prompts thoughts of the place of hymns and of Christ in our life and worship.
Older sermons
57 Baker Street, Caversham, Dunedin, New Zealand +64-3-455-3961 : or e-mail us