The Pulpit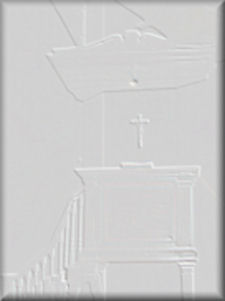 Latest postings:
Father Hugh Bowron
Pain and suffering
Ordinary 6 : 17 February 2019

Is pain and suffering to be endured without question or avoided at all cost? Do they have a part to play in Christian life?
Father Hugh Bowron
Power of the numinous, fear of the Lord
Ordinary 5 : 10 February 2019

Our Vicar looks at the nature of our relationship with Our God.
Father Hugh Bowron
Apostle to Overseer to Bishop to Vicar
Ordinary 3 : 27 January 2019

A look at the way in which ministries in the Church have evolved from the pattern outlined in this morning's Corinthians reading to what we have now.
Father Hugh Bowron
Inconvenient truths
Ordinary 2 : 20 January 2019

The biblical Corinthians exhibited many failings – and identifying them has lessons for us.
Father Brian Kilkelly
Well Pleased
Baptism of the Lord : 13 January 2019

As we celebrate the Baptism of Our Lord, our Assistant Priest looks at what baptism meant for Christ, and what it means for us.
Older sermons
57 Baker Street, Caversham, Dunedin, New Zealand +64-3-455-3961 : or e-mail us