News Archive
October 2015
17-18th: The Spring Flower Festival was held in Saint Peter's thanks to the efforts of our parishioner Faye-Noel Brown. There are photo's of the spectacular floral art in Saint Peter's Photo Gallery.
September 2015
26-27th: Saint Peter's 150th Anniversary Celebrations. You'll find photo's of the 150th anniversary celebrations in our Photo. Gallery, and audio and video recordings of Bishop Victoria Matthews' Anniversary Sermon – Unsinkable Ships – in our Guest Preachers' Pulpit.
20th: Saint Peter's hosted the 2015 Diocesan Synod for the main Synod Service, followed by breakfast. See the photo's of the Synod Service and breakfast in our Photo. Gallery.
July 2015
3rd: Saint Peter's Director of Music David Hoskins and parishioner Arnold Bachop presented a recital of organ music and song at First Church. We have photo's of the recital in our Photo. Gallery..
June 2015
28th: A congregation of over 100 and a 25-strong contingent from the Choir of Christchurch Cathedral celebrated the Sung Eucharist. You can find Guest Preacher Father Aaron Douglas's Patronal Festival sermon in our Visitor's Pulpitand a Dunedin Television story covering the Service and our upcoming 150th celebrations is available here.
February 2015
22nd: Parishioners helped one of their own celebrate a very special birthday
January 2015
16th: Tony Catesby sent these photo's of Pilot Officer William Hogson's resting place in Safron Waldon. They accompanied a letter which will be published in the February 2015 edition of The Rock.
December 2014
24th: The Christmas Eve carol singing followed by Midnight Mass. See the pictures in our Photo. Gallery.
21st: The Festival of Nine Lessons and Carols was held in Saint Peter's. A feature this year was a solo by Tom Woodman, pictured in our Photo. Gallery.
November 2014
23rd: Remembrance, a variety concert held in Saint Peter's, was a huge success. You'll find photo's of the performers and the happy crowd in our Photo. Gallery.
September 2014
20th-21st: The inaugural Festival of Spring Flowers and Vestments was held in Saint Peter's. Photo's of the flowers and vestments are in our photo gallery.
17th: Vestry member Joy Henderson appears in one the the 'people' page photo's in this morning's Otago Daily Times. She is in the second photo. in this set.
August 2014
31st: Aspen Ludlow was baptised during the 1030 service - see the photo's of Aspens's baptism in our photo gallery.
June 2014
29th: We celebrate our Patronal Festival with the help of a guest preacher.
10th: The last of the 2014 Caversham Lectures was presented. Watch and listen to The Caversham Lectures for this and previous years.
May 2014
1st: People's Warden Kate Paterson has moved on to Berlin and sent further notes and photo's from there.
April 2014
13th: We have a further note and more photo's from Kate Paterson in Japan.
1st: We received a note from Kate Paterson, sent while visiting her family in Japan. You can also find lots of photo's from Kate in our Photo. Gallery
March 2014
29th: We held a Garage Sale. Garage Sale photo's are in the Photo Gallery.
2nd: The Bishop celebrated and preached at the 1030 service and confirmed our parishioner Helen Clements. View the confirmation photo's in the Photo Gallery.
September 2013
17th: The Vicar left for Sydney to give a paper at the Greek Orthodox Seminary, where a theology conference on St Cyril of Alexandria attracted international participants.
July 2013
3rd: Vicar's Warden Tubby Hopkins has received national recognition from the Community Patrols of New Zealand. Check this Otago Daily Times story for more details on Tubby's award.
1st: As lead author of a research paper on whether gloves used for routine procedures in hospital wards could be spreading bugs, Our Parishioner Dr Heather Brooks featured on television news and in this Otago Daily Times article.
June 2013
4th: The fifth and final in the Vicar's Caversham Lectures for this year. Audio and video recordings of the lecture are available here.
May 2013
14th: The fourth in the Vicar's Caversham Lectures for this year. Audio and video recordings of the lecture are available here.
14th: Over 150 people attended the Saturday Serenade concert. See concert pic's in the Photo. Gallery.
7th: The third in the Vicar's Caversham Lectures for this year. Audio and video recordings of the lecture are available here.
5th: The Red Cross Choir joined us for the 10.30 Sung Eucharist. See the choir in our Photo. Gallery.
April 2013
30th: The second in the Vicar's Caversham Lectures for this year. Audio and video recordings of the lecture are available here.
20th : The parish bus trip to North Otago. See the photographs in our Photo. Gallery.
16th: The first of the Vicar's Caversham Lectures for this year. Audio and video recordings of the lecture are available here.
February 2013
3rd: Candlemas, the first anniversary of Our Vicar's Service of Institution at Saint Peter's. There are photographs of the church inreadiness in our photo gallery.
January 2013
30th: Our Vicar leaves for Auckland to represent the Dunedin diocese at an Hermeneutical hui. See further details in the Pebble for 27 January.
29th: Saint Peter's parishioner Faye-Noel Brown features in this week's edition of The Star having won the Floral Art Society of New Zealand Designer of the Year title for the region.
17th: The Bishop addressed the AAW Executive in Saint Peter's Parish Centre. our Photo. Gallery has pictures of the Bishop talking about his recent pilgrimage.
10th: The Spring Spruce-up in the grounds. Find the gardners in our Photo. Gallery.
October 2012
21st: Our parishioner Alex Chisholm features in a TV3 news story for National Nut Day.
15th: More than 30 people attended the second in Our Vicar's series of The Caversham Lectures. You can hear The Caversham Lectures and read abstracts for those yet to come here.
1st: Our Vicar's Warden, Tubby Hopkins, features in this morning's Otago Daily Times in his role as Chairman of the Dunedin South Community Patrol.
August 2012
22nd: Drawing of Parish Centre Refurbishment Raffle. Proceeds approximately $700. Winners Joan Graham(1st), Nancy Scurr(2nd), Karen Merilees(3rd).
21st: Fellowship hosts Red Cross nurse speaking of her service in Afghanistan. View pictures of her visit in our photo. gallery.
July 2012
28th: Our "Afternoon Delights" organ concert played to a large crowd and made a considerable contribution to our Parish Centre refurbishment fund.
9th: Dr Edric Baker visited to speak of his work in Bangladesh. Check The Pebble for a description of Dr Baker's visit.
June 2012
9th: Around 20 people attended our recreation of the Agape Banquet in the Parish Centre. The Pebble for May 13th has more information about the Agape Banquet.
2nd: Over 100 people attended our Saturday Special concert and got fund raising for redecoration of our Parish Centre off to a wonderful start.

Our Photo. Gallery has pictures of the Saturday Special concert.
April 2012
2nd: About 55 people attended Our Vicar's lecture on Hans Urs Von Balthasar. You can listen to the 2012 Holy Week Lecture here.
February 2012
11th: It's February, so it must be Flower Time. Find out more about our Festival of Flowers in Praise Entry for 2012.
2nd: Father Hugh Bowron was installed as Vicar of Saint Peter's at a service this evening. Video and sound recordings of the service are available on Saint Peter's Services page. Photographs are available in Saint Peter's Photo Gallery.
January 2012
22nd: Parishioners and other well-wishers joined in a farewell to Archdeacon Bernard Wilkinson.
December 2011
22nd: We received news that our application to the Historic Places Trust has resulted in Category 1 registration.
October 2011
Our application to the Historic Places Trust took another step forward
19th: Details of Father Hugh Bowron's Institution Service were announced
9th: Church Wardens announced the appointment of Father Hugh Bowron as next Vicar of Saint Peter's Caversham.
Father Hugh's sermon when he visited Saint Peter's in September.
September 2011
25th: Father Hugh Bowron visited Saint Peter's, celebrating and preaching at morning services. You can listen to his sermon in the pulpit.
Our online Printed Heritage pages were introduced, with digitised copies of Parish Magazines from 1953.
August 2011
Parish Nominators advise that though there have been several expressions of interest, none has yet resulted in an application. You can see further details in the Wardens' Warble in The Rock for August.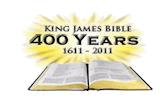 Saint Peter's celebrates the 400th anniversary of the King James Bible by using it for all readings during the month.
6th: Copies of application documents for Historic Places Trust registration made available online.
June 2011
29th: We hosted a visit by the Historic Places Trust.
Work started this month on renovations to the interior of the vicarage.
May 2011
21st: Toroa Lions helped us clean up the grounds for the season. Here are some photo's of the good works.
April 2011
March 2011
19th: Saint Peter's was open during the Christchurch memorial service topday, and 28 people took advantage of the opportunity to spend the time in serene and contemplative surroundings.
February 2011
12th-15th: 44th Ecumenical Festival of Flowers in Praise is held in St Paul's Cathedral, Dunedin. Saint Peter's entry is an eye-catcher.
13th: A Parish Consultation Meeting was held. Pictures here.
4th: This story in the Otago Daily Times reports that our Vestry Secretary, Dr. Heather Brooks, was awarded as distinguished academic teacher (microbiology and immunology) by the University of Otago's School of Medical Sciences.
January 2011
27th: The Invitation to a Parish Consultation Meeting was sent to everyone on the parish roll.
23rd: Father Carl Somers-Edgars' last day as Vicar of Caversham before his retirement. For photographs of farewell services and activities, look here.
December 2010
24th: The Bishop joined us as preacher for the midnight mass. Look here for photo's.
October 2010
3rd: At services today, Our Vicar, The Reverend Carl Somers-Edgar, announced his intention to retire in the New Year. The text of his announcement appears here.
August 2010
An article on our history and people appeared in the Diocesan magazine, If you missed it in print you can read it here.
July 2010
20th: We received an email letter from Our Vicar on holiday in Vienna.
June 2010
27th: Choral Evensong and Benediction with the Choir of St Pau'ls Cathedral celebrated our Patronal Festival. A real treat for Anglican traditionalists and for lovers of fine church music, and a triumph for traditional Anglican worship in the modern world. See the pictures here.
11th: This story, published in the Otago Daily Times today, will interest parishioners, especially those who used to worship at St Peter the Less in St Clair.
May 2010
25th: A revamp of our service information page gets under way, with video of selected services progressively becoming available.
April 2010
19th: Kitchen update
March 2010
31st: Kitchen update
21st: Bishop visits
16th: Kitchen update
8th: Kitchen update
February 2010
19th: Kitchen update
18th: Flowers in Praise
8th: Kitchen update
January 2010
28th: Kitchen update
November 2009
8th: Bishop named
September 2009
12th: &quot Wings and a prayer &quot Two of Saint Peter's stained glass windows featured in an article published in the Otago Daily Times
57 Baker Street, Caversham, Dunedin, New Zealand +64-3-455-3961 : or e-mail us