News Specials
8 July 2023 : We held our first ever High Tea. See the photo's in our Photo. Gallery
25 June 2023 : We celebrated the feast of Saint Peter and Saint Paul. See the photo's of our Patronal Festival in the Photo. Gallery
27 May 2023 : The parish garage sale was held.
6 May 2022 : The installation of the Reverend Natalie Milliken as Vicar. See the video of the installation in our YouTube channel.
18 March 2022 : The Bishop announced the appointment of the Reverend Natalie Milliken as our new Vicar.

We hope she will join by Easter

19 December 2021 : Our annual Festival of Brass and Carols was held with members of the St Kilda Brass joining in
October 2021 : We held our first Arts and Crafts day in October – and it was a stunning success. See the photo's of our Arts and Crafts day in the photo. gallery.
15 June 2021 : we featured in the 100 years ago column in the Otago Daily Times. Check out the story with the image of our font here.

The font canopy pictured was destroyed by fire many years ago and replaced by the existing one which was built by Mr Ray Hunt, a parishioner of the time.

6 December 2020 : Our Vicar announced his intention to retire on Easter Day 2021.
News and Opinion
The Pebble is published weekly, with details of the week's services and other activities. The Rock is published each month and includes news and opinion from our parish and the wider Anglican community.
To access The Rock or The Pebble online, your computer needs an Adobe Acrobat Reader, which you can download from here.
The Rock and The Pebble open in this window. To return to this site, please use your browser's back button.
The Pebble
Read the current Pebble
Read the previous Pebble
or visit the archive for older Pebbles

Email The Editor of The Pebble
The Rock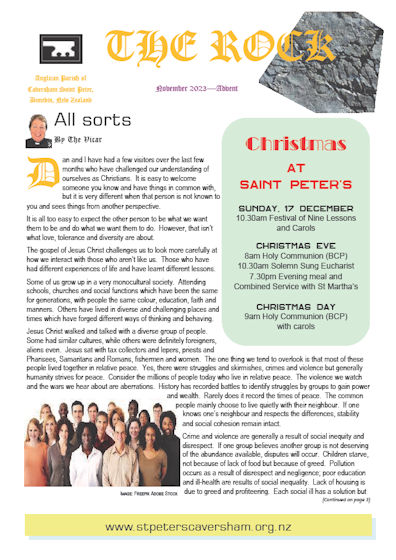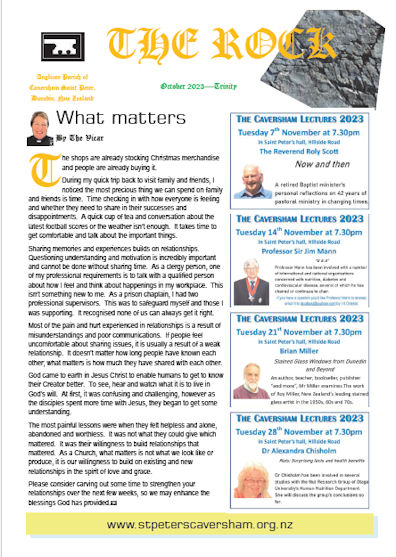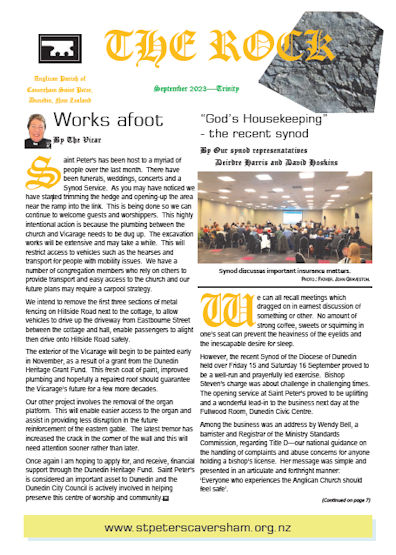 Email The Editor of The Rock
Our Printed Heritage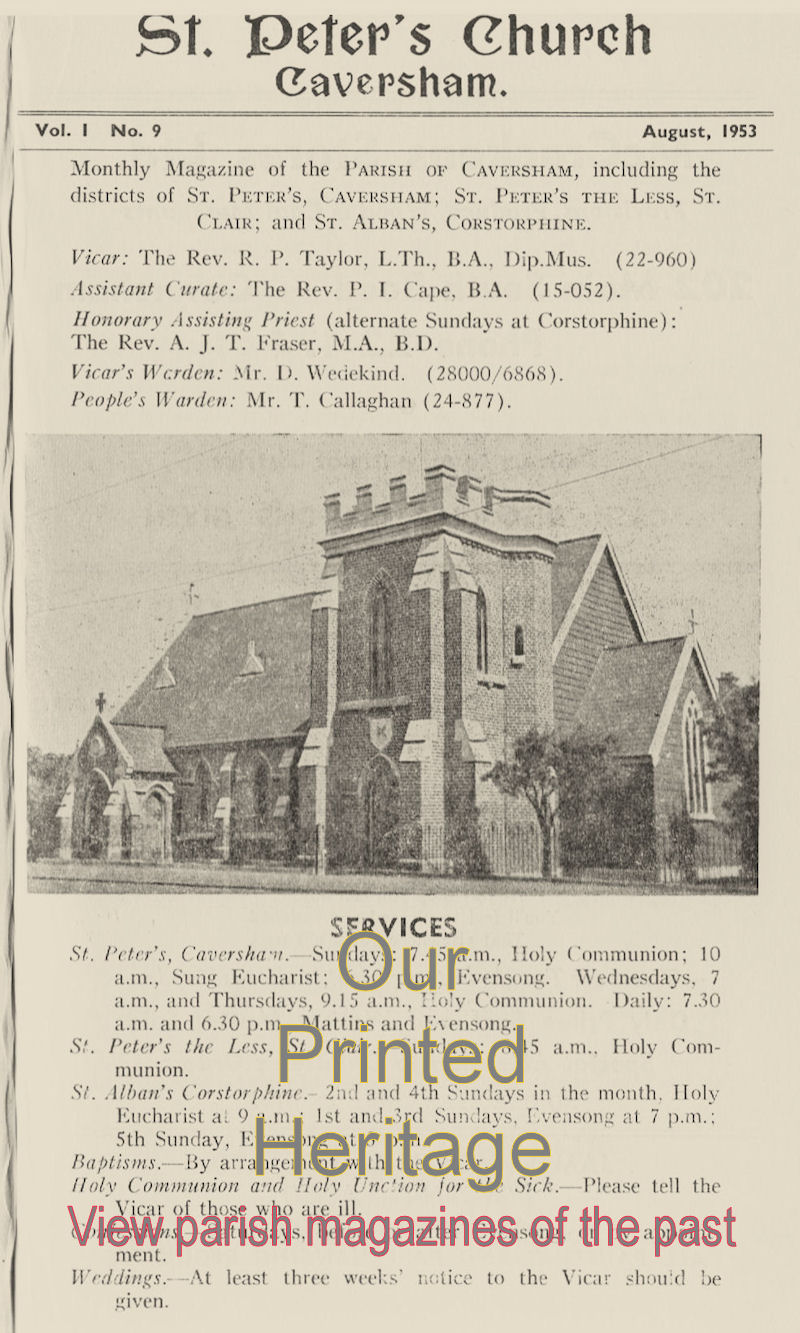 During renovation of the vicarage, bound copies of Parish Magazines from past decades were rediscovered. We have commenced a project to digitise these and make them available on this web site.
Our online Printed Heritage pages have been introduced with digitised copies of Parish Magazines from December 1952 onward. We add further editions each month along with The Rock, so you get two magazines each month, one from this year and one from about half a century ago.
57 Baker Street, Caversham, Dunedin, New Zealand +64-3-455-3961 : or e-mail us